Vídeos You tube es un Blog que selecciona, todos los días vídeos divertidos de YOUTUBE clasificados por categorías. Pasa un rato Divertido navegando por nuestra extensa colección de VIDEOS.
You Tube Videos Youtube Videos de Musica Videos Chistosos
Divertida broma en formato camara escondida (oculta) donde la gente es sorprendida por un gran dinosaurio en las calles de madrid.  La broma es muy original y divertida.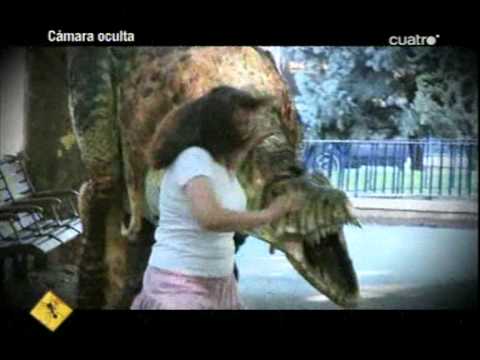 Tweet
youtube videos de dinosaurios de juegos
Comentarios
Comentarios sobre los vídeos
Claudiitah

24 million cant find fmltliue job , 50 million can't see doctor when sick, 47 million on welfare for food 15 million going backwards in debt.Population of Iraq est 30,500,000Population of Afghanistan est 30,000,000Wonder why the people are angry?Don't get me wrong, everyone deserves help, just not everyone needs American democracy (war) if thats what they still call it.